Jerry's Cover of JSA #27 Revealed!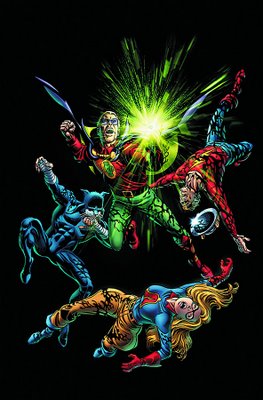 Da Ordster's cover for JUSTICE SOCIETY OF AMERICA #27 was revealed in
Dan DiDio's 20 Questions
column on Newsarama.
In the same column Dan DiDio also answed this question...
9. You've said that there are plans for the Marvel Family, Billy and Mary specifically. Any more details that you can give about those?

DD: JSA #25 brings some closure to the story of evil Mary Marvel and Billy Batson being off of the Rock of Eternity.